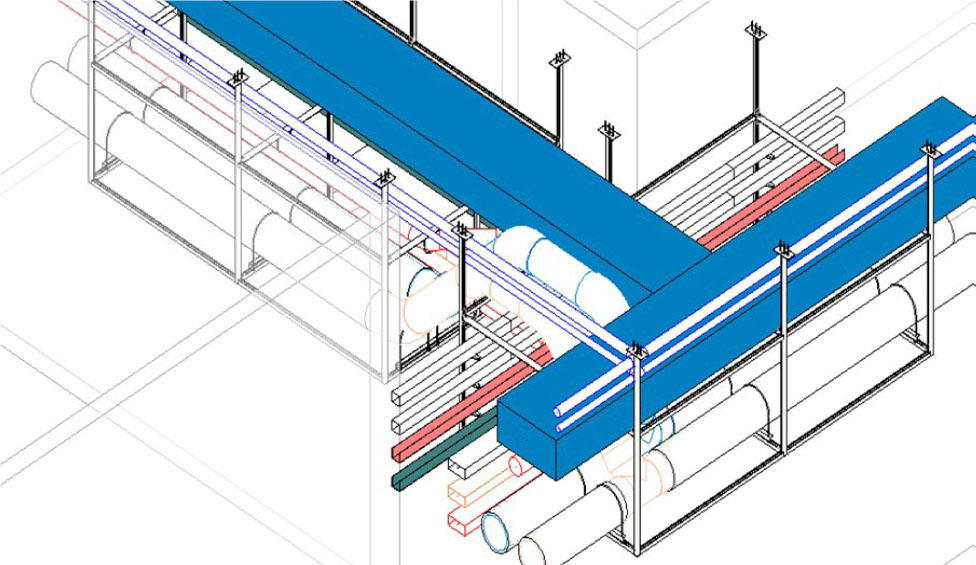 BCA – STAS Course on Modular MEP Design & Prefabrication (9th Run)
Aligned with the Construction Industry Transformation Map's thrust of Design for Manufacturing and Assembly (DfMA), the prefabricated modular MEP system is one of the identified key DfMA enablers to improve overall construction productivity in Singapore. BCA and Specialist Trade Alliance of Singapore (STAS) had earlier launched the Manufacturer Accreditation Scheme (MAS) for MEP in Nov 2018. As there is an increased adoption in using modular MEP system locally, it is important to train relevant professionals on how prefabricated modular MEP systems could be designed, fabricated in factory and installed to achieve its functional requirements and high workmanship standards to support industry's efforts in transforming into a highly mechanised, productive and efficient BE sector.
To increase depth of knowledge in design, manufacturing and installation to shorten learning curves, participants will gain an understanding of the:
design consideration, coordination and fabrication of prefabricated modular MEP system
logistics involved and site-based requirements;
application of IDD in module production and installation;
practical application on quality assurance and control in design, production and installation of MEP modules;
best practices and how to set processes to produce high quality MEP systems; and
processes and operation of MEP Manufacturing Facility.
CONTENTS
Prefab MEP Manufacturer Accreditation Scheme Process
Procurement process in prefab MEP modularization
Modular Design sharing by Project / Design Consultant / MEP Specialist
Implementation of IDD in prefab MEP modules and projects
Production and Installation Process
Digitalisation in prefab MEP Production Monitoring System
Details for the course:
Date: 1 & 2 November 2023
Time: 9:00am to 5:00pm
Venue: BCA Braddell Campus
Course Fee (incl of GST):
S$720 (without Funding)
(with SSG funding support for eligible participants)
For more information on the funding requirement, please refer to here.
Email to training@prefabmep.com.sg for more information!
Click HERE to register or scan QRcode and search for course code "80067"